When it comes to photo restoration, scanning the original images is often just the first step. Whether you're scanning vintage photo prints of your great grandparents or shots of the kids that were snapped just a few years ago, much of the imagery in our analog archives can require some extra love once digitized. This is especially so if you're planning on reprinting them on glass or in any other format.
When left in their original physical format, even the best photos will degrade over time; they lose their original color and detail or accumulate artifacts like dust, creases, or scratches. This often happens with photos printed on paper. However, even film slides and the original negatives can lose their quality over time—hence the urgency of old photo restoration.
Of course, professional photo retouching and photo restoration is a full-time job for some people, and a highly specialized and tedious one at that. But learning how to restore old photos in your attic doesn't need to be an intimidating task. There are several accessible, easy-to-use tools that make old photo restoration easy. You can get them looking just as good, if not better, than they did the day they were taken.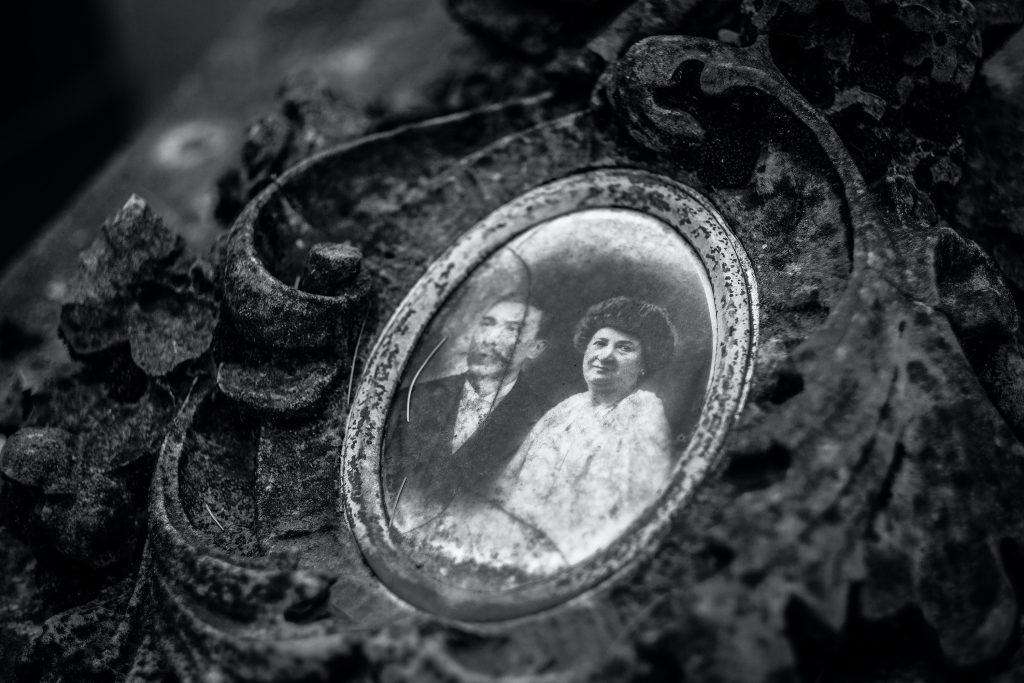 There are a range of adjustments to make to your digitized photos during the photo restoration process. These adjustments depend on the content and quality of the original image. Photographs that are especially old and worn out can benefit from a range of edits. These include:
Removing creases and dust from the print
Turning sepia-toned or yellow photos into proper black-and-white greyscale images
Sharpening the focus of the subject
Removing unwanted objects (or people) from the shot
Even more recent, full-color photos can be vastly improved thanks to the wide range of easy-to-use photo editing and enhancement tools that are available today to restore old photos. Learn how to restore old photos with some of our favorite apps below.
Mobile Apps For Easy Photo Editing
The easiest way to restore old photos is the same way we do almost everything these days: using our smartphones. You can scan photos directly onto your phone with an app like Photomyne or Google's PhotoScan or use a flatbed scanner connected to a computer (in which case you'll want to transfer them to your phone first). All in all, there are a number of sophisticated photo editing apps for both iOS and Android smartphones.
Photoshop Fix is one of the most popular and capable of these mobile editing apps for photo restoration. Although it's part of Adobe's robust suite of mobile apps for creating and editing images, Photoshop Fix is free and doesn't require an Adobe Creative Cloud subscription to use. But it's pretty powerful. Photoshop Fix combines the sophistication of Adobe's advanced editing features with the simplicity of a touchscreen mobile device. This lets you easily enhance, adjust and recolor photos, and even quickly remove unwanted objects and blemishes with just a few swipes. Photoshop Fix also lets you make alterations to the subject. These include removing stray reflections from people's glasses or even making them smile and adjusting other facial features.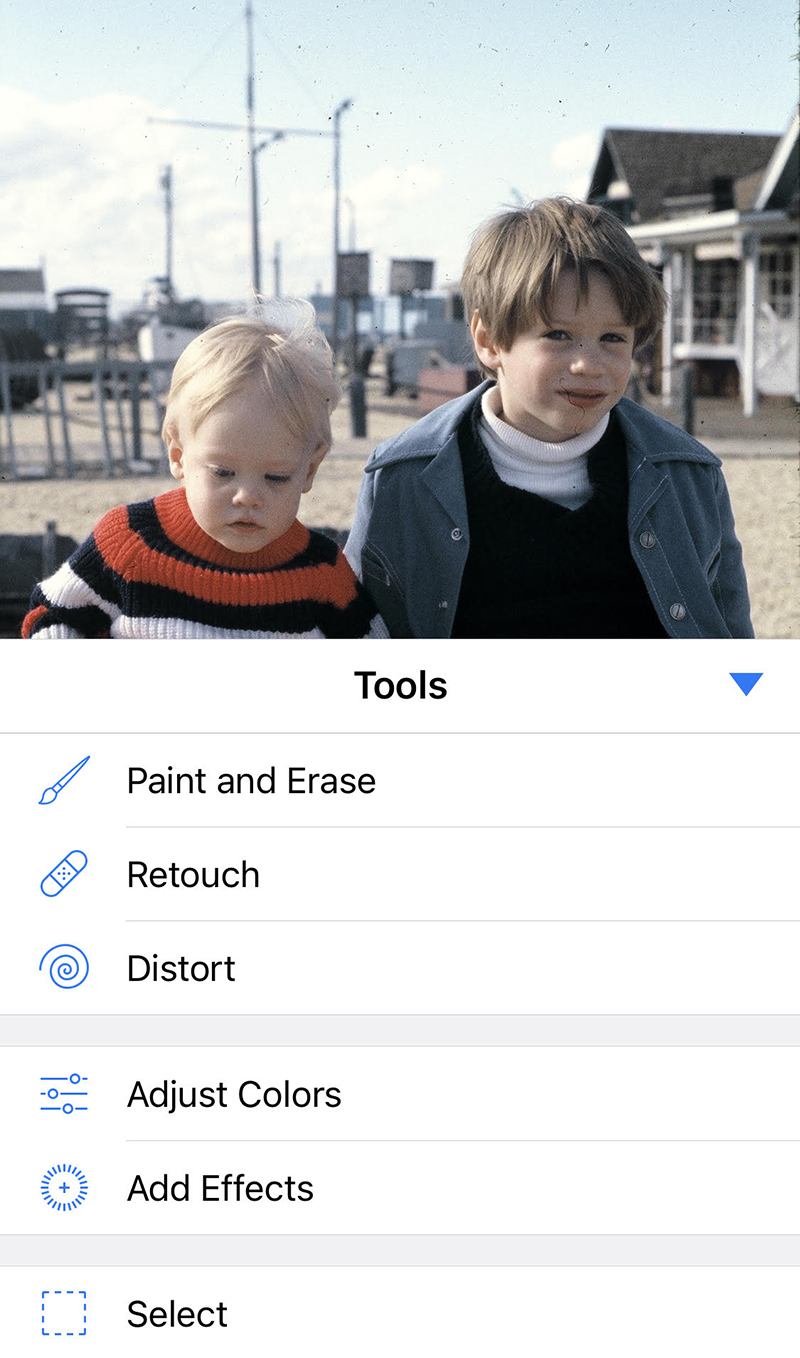 Pixelmator for iOS is another popular photo-editing app that blends pro-level features with effortless simplicity. This app lets you choose from familiar-looking pre-set filters to automatically adjust colors. But it also lets you delve deeper into the levels, brightness, contrast, white balance, and other granular settings for your family photos.
Pixelmator also ventures into more advanced (yet still easy-to-use) photo restoration features. The brushes let you selectively brighten, sharpen, soften, saturate, repair, and even clone certain parts of an image—all using your fingertip. The app's "Repair" brush is especially ideal for wiping out the stray dust or artifacts that commonly plague recently-digitized images.
There are a number of very capable mobile photo-editing apps for old photo restoration. Google's Snapseed is another contender for serious photographers, whereas FaceTune 2 is a must-have app for enhancing selfies and portraits.
Photoshop's Life-Saving Photo Restoration Tools
No roundup of photo restoration software would be complete without a mention of Photoshop. Photoshop is, of course, Adobe's famous flagship software for photographers, designers, and other imagery specialists. While it seems like Photoshop can be used to do just about anything to manipulate images—and there's no shortage of online Photoshop classes and tutorials for those looking to become true experts—it's worth calling out a few of the software's more useful photo-retouching features specifically, especially if you're looking to learn how to restore old photos.
To remove unwanted artifacts like creases, stains, or forgettable ex-boyfriends, Photoshop has a few brushes and tools that can help. The Spot Healing Brush and the set of related brushes nestled underneath it in Photoshop's toolbar—like the Patch Tool, Content-Aware Move Tool, and Red Eye Tool—are designed to seamlessly remove and shift things around within an image without it looking like an obviously-manipulated photo.
How easily you can restore an old photo depends on the image details and what you're trying to zap; a stray piece of dust or hair will be easier to remove than that pesky ex-boyfriend, for instance. On the whole, this set of tools is relatively easy to use for photo restoration once you've learned the basics.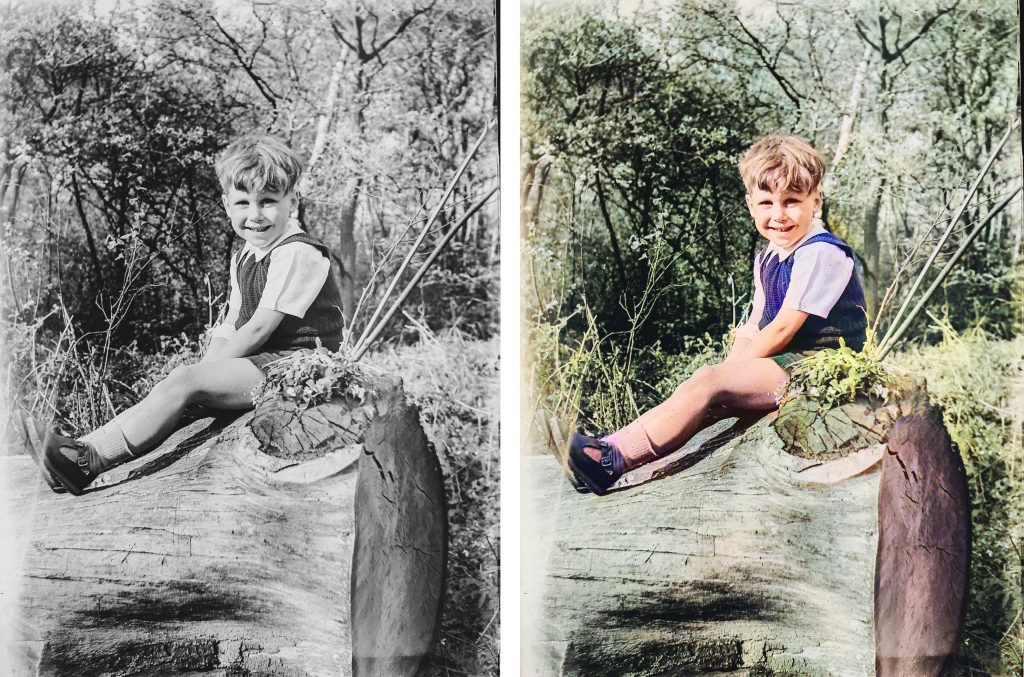 Quickly Colorize Black-And-White Photos Using AI
Once upon a time, adding color to a greyscale image was a meticulous, expensive part of the photo restoration process that required specialized artistic and technical ability. Now, computers can just do it for us. In particular, advancements in artificial intelligence (AI) technology, like machine learning, have made it incredibly easy. We can now add color to black-and-white images of yesteryear and restore an old photo quickly and easily.
The Hotpot AI Picture Colorizer Beta is just one of the many AI-powered photo colorizers that have sprung up in recent years. And it's a good one to use for photo restoration. Using a fancy deep learning API known as DeOldify, the Hotpot colorizer lets you upload a black-and-white image. Then, it analyzes so it can understand what's in the image and what color each object or surface should be. In a test of various random black-and-white images, the DeOldify-based AI colorizer did a remarkable job of quickly filling in color for each photo. The DeepAI.org Image Colorization API is another drag-and-drop photo colorization tool to try as you restore old photos.
Of course, the results of this newfangled, machine-powered artistry will vary depending on the image. But in many cases the technology does a great job of adding color to black-and-white photos. And if nothing else, the algorithms can spit out a semi-colorized image that will serve as an excellent starting point should you want to flex those Photoshop skills and finish off the photo restoration yourself.