Given the availability of so many unique ways to incorporate photography into your home aesthetic, how you display beautiful pictures contributes just as much to your home environment as the actual images. One particularly charming way to make the most of custom picture prints or artwork is the use of vignettes. These artistic arrangements use artifacts, books, mirrors, lamps, plants, furniture, and other design accessories to inject visual appeal, purpose, and a sense of personal style into a small area. Of course, like any design tactic, there are levels to creating a vignette that hits the mark, and it starts with a well-thought-out arrangement.
If you want to elevate your displays from stale to swoon-worthy, here are six tips to help you layer vignettes like an interior designer.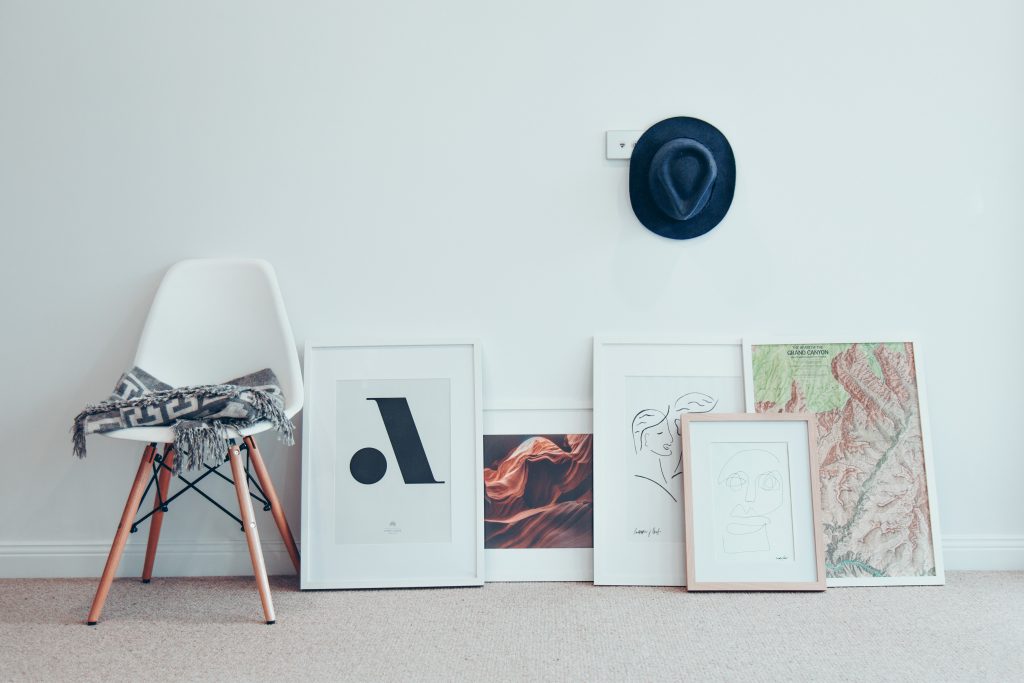 1. Choose a focal point.
While the ultimate goal is to curate a group of accessories that each garner visual interest, selecting a single item as a focal point lays the groundwork to bring these visual storyboards to life.

Keep in mind that this attention-grabbing object (also known as the anchor) doesn't necessarily have to be the largest or the shiniest of the bunch; select an accessory that best captures the overall theme of your vignette. We suggest going with something you really love, which will make the process of designing around the object feel enjoyable and effortless.
2. Think beyond a side-to-side arrangement.
A straight line may be the quickest route between two points. However, composing a captivating vignette requires you to take the scenic route. Instead of placing objects in a straight line, stack accessories to draw the eye's attention (and hold it).

This isn't to say that linear arrangements aren't attractive. Just that the stacking method makes better use of the space by creating depth and dimension. If you're looking to liven up your mantel decor, consider using some calming wall art as the backdrop. Then, work your way forward by adding complementary accessories in front of it.
3. Layer using an "A" formation.
This asymmetrical approach may sound elementary, but it's totally effective. Use the outline of the letter A as a placement guide. The size, length, or direction of your blueprint doesn't matter. Get versatile with it! The point of your "A" blueprint can be at the front, side, or back of your vignette. Simply position the shorter objects on the outside edges of the invisible "A" to bring your display into formation.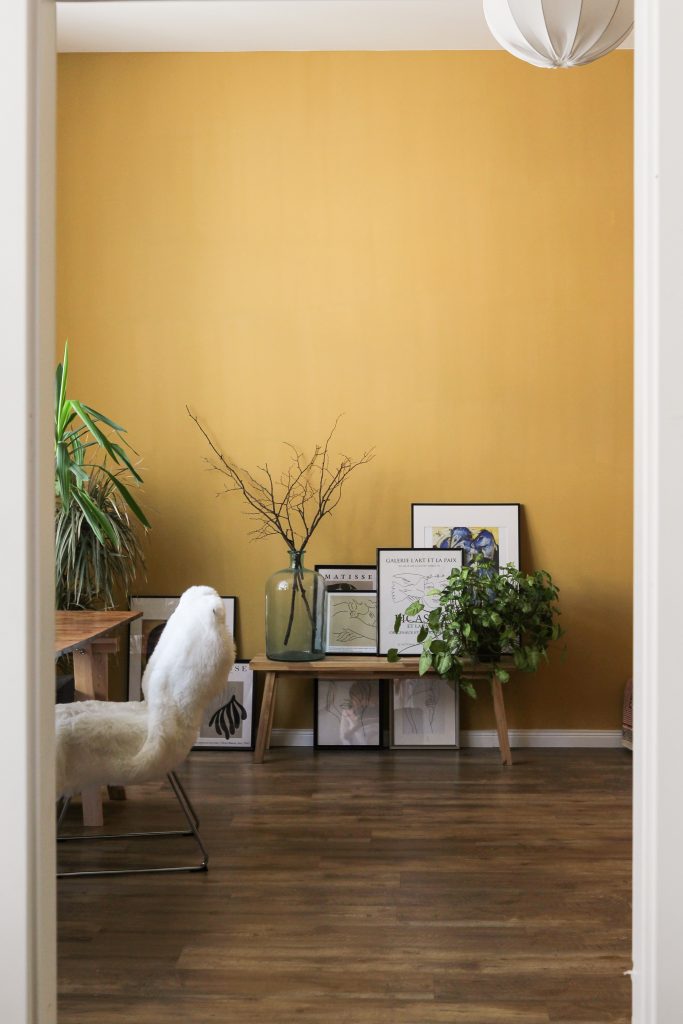 4. Overlap, don't overwhelm.
Another key to layering is to ensure that the items are closely arranged but still visible. For instance, completely covering a mirror with a glass print is a vignette faux pas, but slightly moving that picture to the side so it doesn't totally obscure the mirror will give you that ideal look.

The same principle applies to the backdrop: it serves as the foundational layer, so it works best when it doesn't overpower or clash with the rest of the items in the setup. Make sure your backdrop of choice (a mirror, a gorgeous clock, or an eye-catching wall pic) is proportionate to the size of the display space.
5. Create a vignette within a vignette.
Once you've gotten the hang of layering your vignette, create even more depth by curating a mini-vignette inside of the larger one. This could be as simple as a stack of books flanked by a sculpture and topped with a flower placed on the far right edge of your central vignette. Again, keep your mini arrangement simple to avoid a cluttered look.
6. Use the right tools for the job.
Are you ready to curate your own vignette? Beyond sleek glass prints, you'll uncover a range of solutions at Fracture that help make your house a home. Our Storyboard product is a unique grooved surface that allows you to easily slide, layer, and switch out your prints.

Storyboard is specially designed to let you display and layer your favorite moments, letting you share your story as it unfolds.